Springboard exists to strengthen churches by equipping pastors in: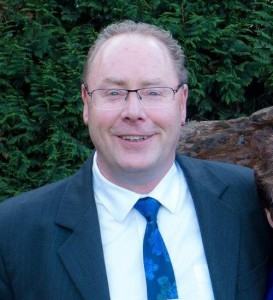 In early 2015, inspired by Matthew 26:31 & Zechariah 13:7
Our team asked: 
"Who would minister to the pastors?"
And that was the birth of Springboard Consulting.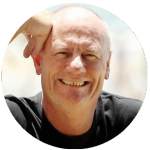 Tim Costello
CEO – World Vision Australia
I would like to be coached by Brian, He listens and thinks before he speaks.
He asks the critical questions and his advice comes out of a deep place.
Brian has a breadth of faith matched by experience from living in diverse contexts!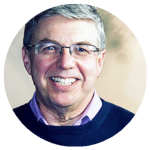 Ian Kruithoff
Church Health Director – ACC Victoria

Andrew Drummond is a minister of trustworthy integrity who loves the Church.
He has embraced and helped pastoral couples who have burned out and has rescued and restored churches in danger of closure.
He has the unique blend of being truly caring and yet saying it how it is in order to bring real change to a situation.
Andrew has years of experience as a local pastor and understands pastors.
He is someone who is articulate, brings clarity to a situation and inspires
belief in times of needed change.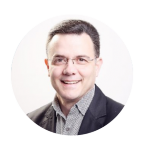 Luis Cabral, D.Min.
Senior Pastor – Australia for Christ Church

Just over a year ago, I asked Dr. Brian Birkett to look into our church's small group ministry. Despite our best efforts, we felt that our Connect Groups were failing to achieve their potential within the life of our church. Brian spent many hours interviewing leaders and studying the dynamics of those groups. As a result, he compiled a number of recommendations that have helped fine-tune our Connect Group strategy and bring about positive changes. A year later, we find ourselves in a place of growth and multiplication as well as seeing new leaders being raised up. I wholeheartedly recommend Dr. Brian Birkett to any church or organisation looking to see change and wanting to implement strategies that will produce tangible results.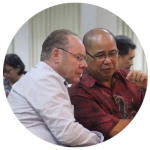 Canon Musa
Good Samaritan Church, Malaysia

It was Dr. Brian Birkett's first time ministering in The Church of the Good Samaritan Penampang from 26th-28th May 2017. Having a very minimum natural knowledge about the members of this Parish caused his prophetic ministry even much more anticipated. He has ministered among the leaders and members, Youth and during Sunday English and BM Services. Base on the responses of those who were ministered, Dr. Brian's ministry has been a great blessing to us in many ways:

Firstly, it was a new revelation to many especially those who have been prophesied over for the first time. It was very much base on the biblical teaching. Secondly, the prophecies and the word of knowledges were the confirmations of what has already going on in the lives of the recipient. Thirdly, it was an affirmation of God's truth in the lives of many. Fourthly, it was a motivation to move on both in Christian life as well as their service for the Lord.

May the Lord continue to bless Dr. Brian and his God-given ministry for the benefit of His church and for the glory of God. Amen!
Brian is an anointed and gifted communicator of God's word, that brought real insight into the messages he delivered. His honest, open and relevant teaching really touched the heart of our church and empowered people to step into the amazing promises of God. Brian moved powerfully in the spirit and shared many prophetic words to numerous people which really encouraged and blessed us. Brian's wealth of experience lends to the heart he has for people and the love he imparts. Brian has an amazing ability to engage and captivate his audience, and his experience in ministry and depth as a leader brought our conference to a new level. We were thoroughly uplifted and equipped. I would strongly recommended and endorse Brian for his experience, insight, leadership traits, wisdom and his expert pastoral spirit.
I have known Brian Birkett for many decades now and observed his contribution in a variety of ministry roles and tasks, including preaching, training, pastoring, leading and mentoring. I am more than happy to recommend Brian to you, knowing that he will do his best to serve you in any way that is beneficial.
This serves to confirm that Brian Birkett worked as a full time Pastor with us at CityLife Church from 1998 to end 2009. Prior to his full-time position, Brian served faithfully in a number of voluntary roles including being appointed as Area Pastor over approximately 500 people and supervising other leaders.

As a full-time pastor, Brian served in a number of positions during his 12 years on staff. He had an incredible passion for people and was a Network Pastor, being responsible for 40 small group leaders and involved in raising and mobilising people. He also was our CityLife liaison with Federal & State political leaders, equipped people in Missions visiting various nations, assisted in establishing a new church plant and co-ordinated specialist pastoral care for 3 years for all adults, totally to about 4500 people at the time. Brian has outstanding communication skills and regularly preached at our various campuses, taught in Lifetrax, Ministry Trax and provided regular pastoral counselling. Brian was a great resource and asset to our staff and leadership team during his time at CityLife.

I strongly affirm and commend Brian towards his future ministry endeavours and would add value to whichever area he provides contribution.
Brian is a great communicator and processes not just the capacity to equip leaders with the right tools but the influence of his passion in the Asian communities. His constant engagement with the Asian churches here in Melbourne is well sort after and working with him gives me the confidence that he will deliver great value to the church and their communities likewise how he is doing with us.
Andrew has served on the ACC City South Region Team as leader of the Peninsula District. Not only has he led a strong vibrant church, he has also assisted other pastors and churches in this regard. On several occasions, he assisted pastors through seasons of transition, and churches from potential closure, to health and growth.

Too often leaders are into empire building rather than Kingdom building. Andrew is the real deal, truly focused on what will both build pastors, and churches to fulfil all that God has called "them" to do. Andrew is strategic thinker, unafraid to share honest insights – rather than perpetuating the status quo.

I know that he will be of great assistance as a coach and mentor, both at a personal level as also in church leadership.
Andrew Drummond is a man of God whose life and ministry experience will add significant value to any person, church or organization that is privileged to spend time with him. His teaching gift, leadership wisdom and proven track record in ministry will greatly benefit and help any leader or church to move forward in their ministry and understanding Gods purposes for their lives. I wholeheartedly recommend Andrews ministry to you.
Andrew is a great guy, a great man of God and a true friend. He is able to speak truth into situations and to bring about healing and growth for the individual or church. Andrew speaks and leads out of who Andrew is – what he shares comes directly out of walking the journey himself. Andrew has been a ready support, and a listening ear to pastors looking for encouragement, direction and vision. I can wholeheartedly recommend Andrew to anyone needing clarity of direction, strengthening of purpose and healthy leadership strategies.
Ps Brain has been a great assets to our church and myself through his generous insight, wisdom and passion in training healthy church's. We have been blessed and given key directions in developing a healthy emotionality throughout the leadership team and congregation.

Ps Brian and his wife Jane have brought clarity, wisdom and understanding into our marriage life at a deeper level by planting key strategies and good communication pathways, has seen an increase in our capacity as a ministry couple. We have been able to serve in a more healthy and balanced way to our selves, family and church.
In over 10 years & 2 churches, Brian's wisdom & counsel have been a great encouragement. Whether ministering through prophecy, preaching or training, he has always considered our culture & ministered sensitively into it. Brian has always been approachable & I value his friendship.
It has been our great pleasure to have known and worked alongside Brian and Jayne for more than twenty years. They have both been our mentors and have walked along-side us on our own personal and ministry journey. We have now been missionaries for more than a decade and we have a tremendous privilege of having Brian serve alongside our ministry in India. I am pleased that Brian is launching Springboard Consulting. He is especially gifted to help the church in such areas as: (1) The training and equipping of ministry teams – teaching, mentoring and personal discipleship, (2) Helping churches grow – evaluation, strategic planning and developing leaders, and (3) Missions Mentoring – helping local churches and individuals engage in cross cultural missions.
Brian joined our staff for two years, offering his previous experience in a large church to the development of our small groups and our mission endeavours in South East Asia. Brian also assisted in the development of a regional campus team and in leadership within services at our main site. His breadth of experience makes him ideally suited to offering practical insights into a range of ministry situations.
Brian Birkett was a valued friend and colleague at Harvest Bible College for two years. He has a real heart for helping ministers thrive and a prophetic gift to encourage believers to find and grow in their ministry.
Brian has been a blessing to the Anglican Training Institute (ATI) in Sabah, Malaysia. He blends in with the multi-cultural context of our institute and has been a part of our training since January, 2015. Working alongside our Dean of Students, leadership team and student body, his involvement includes teaching various modules, leading devotion, consultation and providing pastoral care for our students. Brian brings not only his many years of ministry experience with him but also his gift of prophetic ministry, which the institute and the students here benefited from. Our pastors in the diocese love to have him ministering in their churches when he is around because he brings the Word of God afresh to them with power, while ministers to the lives of the congregations with the love of God, sensitivity and discernment. People feel empowered and encouraged by his presence. ATI is asking Brian to tutor, teach and take part in our training regularly. With his humility, openness, friendliness and demonstration of godly character, we look forward to learn more from him as we journey together in partnership.
Dr. Brian Birkett is a man of vast knowledge, experience, and ingenuity. Our church undertook a three-month consultation with Brian, aiming to explore new strategies of growing our small group system.

Brian used a holistic perspective of church structure and strategy and openly discussed not only the macro issues but also the personal and individual details that would play into making the way forward a success.

Brian was honest in his approach and was helpful in challenging and broadening our paradigms. He was insightful and was able to pinpoint issues that were previously unknown to us. He was also pastoral in his approach, yet did not withhold suggestions, ideas, and constructive criticism. As he was exceptionally personable, the leaders of all tiers enjoyed the process and enjoyed working with him.
Brian has been a long-time supporter of the Christian schooling movement, demonstrated by investing many years of his life into the teaching of young people.
It was a real blessing to have Brian share at one of our Staff Retreats several years ago, on the topic of Emotionally Healthy Spirituality. The staff greatly enjoyed Brian's teaching and felt uplifted and encouraged.
He was able to speak prophetically into the life of the College and individual hearts. Brian displayed a wealth of knowledge and provoked much thought. He was passionate, engaging and inspirational.
Brian Birkett had been our Care Pastor and a coach while we were first deployed in the missions field in Ethiopia from 2009 to 2012. He helped us tremendously in Church Planting strategy formation, team building, prayer and prophetic insights. Brian has very sharp prophetic insights and outstanding pastoral and leadership capacity to offer both in the Australian context and international missions. I personally believe that Brian Birkett has a lot to offer the global Body of Christ at large.
I have known and worked with Brian Birkett for almost two decades. He is an excellent trainer with widespread experience in pastoral care and teaching. Brian has run training courses and seminars in a number of countries and has demonstrated capacity to adapt his approach to different contexts both within and outside Australia. I would recommend him as an equipper for any church or organisation seeking to develop spiritual and emotional health within their leadership team.
Brian has given me some great insights on ways that Life group ministries can be enhanced, as well as ways to implement new strategies for growth. Brian brings with him a wealth of practical experience and knowledge in both a local and international context. His approach to ministry is applicable to a small or large church alike. I have found Brian very approachable, and he offers practical, well thought out steps to take any ministry to the next level.